GUATEMALAN PLAINTIFFS CLAIM RACKETEERING.

Miami Attorney D. Fernando Bobadilla may run a boutique law firm but his business litigation and intellectual property practice is no stranger to taking on industry behemoths. Bobadilla is representing a Guatemalan insurance conglomerate that has filed a federal RICO lawsuit against Microsoft. The suit recently sought to add the Business Software Alliance (BSA) as a Defendant. The trial court's denial of that motion is on appeal.

Seguros Universales, one of the largest insurance firms in Guatemala, and two (2) affiliates, are suing the Redmond, Wash.-based software giant and the Washington, D.C.-based global software industry advocate, for a fraudulent anti-piracy raid on its business. The suit claims the defendants acted in tandem to secure a seizure order by lying that the Plaintiffs had no software licenses when in fact Plaintiffs had spent about $540,000 on more than 2,400 Microsoft software licenses. Microsoft extorted a US$70,000 payment from the insurance company under threat that it would simply take Plaintiffs' servers, along with all its business information.

"Microsoft appeared with armed Guatemalan law enforcement officers and halted plaintiffs' business operations," the suit reads. "Microsoft then proceeded to extort Plaintiffs by demanding an on-the-spot agreement to pay $70,000 or Microsoft would remove all servers containing ALL data and operational software."

Seguros Universales v. Microsoft Corporation and Business Software Alliance was filed in the United States District Court, Southern District of Florida. The suit charges the defendants with racketeering, fraud, and unjust enrichment. The plaintiff demands a jury trial and seeks damages, attorney's fees and temporary and permanent injunctions enjoining Microsoft and BSA from directly or indirectly continuing their international fraudulent copyright policing scheme.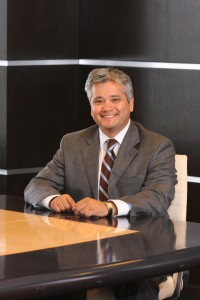 "Microsoft and BSA have a long standing business of enforcing against software piracy around the world, but more often courts are scrutinizing these raids for abuse," says Bobadilla. "In fact, it has been widely reported that Microsoft and the BSA lost a similar case due to what the court deemed the 'deceptive nature' of its raiding procedures, which often include armed law enforcement officials that help the software giant and its minion extort money from its paying customers."

Founded in 1962, Seguros Universales is Guatemala's fourth largest insurance company with US$38 million in annual revenues. The company purchased, installed and operates Microsoft licensed software products, including Microsoft Windows and Microsoft Office. Seguros spent about $540,000 on more than 2,400 Microsoft software licenses. Seguros documented payment for at least 98 percent of its licensing fees in cooperation with a Microsoft demand letter for software licensing compliance reports.

"Seguros Universales' has experienced a raid similar to what happened to Belgian printing company Deckers-Snoeck. Police accompanied Microsoft and BSA, which threatened to confiscate the printing company's computers if they didn't pay a $40,000 fee," Bobadilla. "That battle lasted 10 years but the plaintiff won. The Deckers-Snoeck case paved the way for my client to see justice more rapidly and perhaps put an end to Microsoft falsely accusing companies in Latin America of pirating software they actually paid for."